From traditional classics to innovative ideas, here are some of our favorite holiday cocktails for the winter season that you will want on your wish list every year!
1. Eggnog
This delicious boozy drink has become an icon for the festive season across the globe. During the holidays, it is easy to conveniently find premade eggnog at the supermarket, which can be augmented into a jolly cocktail.
When spiking your nog, use a ratio of five-to-one to maintain the eggnog's delightful flavor. For a classic drink, add brandy, bourbon, whisky or spiced rum. Another crowd pleaser is Bailey's, which compliments the already creamy texture.
Garnish with whipped cream and a sprinkle of cinnamon or nutmeg and orange peel grating for a divinely simple cocktail that truly embodies the essence of Christmas.
2. Pecan Pie Martini
This decadent cocktail can be enjoyed all year round! If you enjoy the pie for Thanksgiving, you will love the cocktail variation.
In a cocktail shaker, mix 6 oz rum, 3 oz bourbon and 3 oz crème de cocoa. Rim the martini glass with warm caramel, then dip in toasted and chopped pecans.
Fill the glass and garnish with a dollop of whipped cream or cool whip, sprinkle of cinnamon, and a few whole pecans.
3. Mistletoe Margarita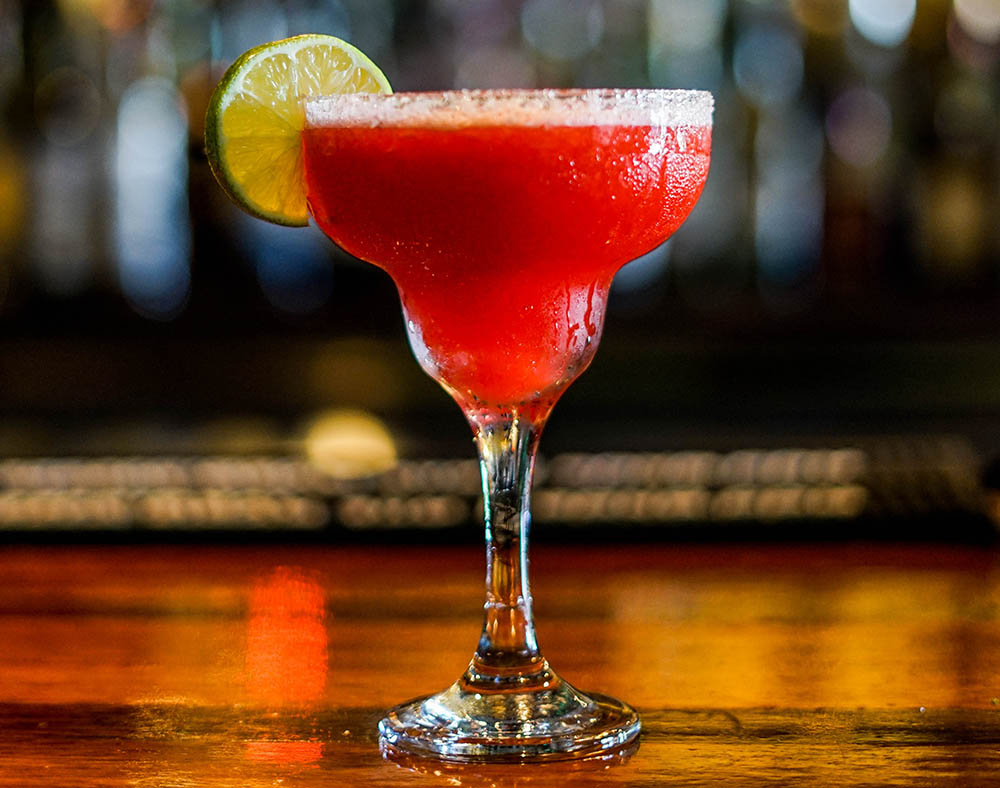 Enjoy this sweet, fruity holiday cocktail whilst listening to carols and enjoying some candy canes.
In a large blender with a dozen ice cubes, mix 2 cups cranberry juice, 12 oz silver tequila, 8 oz triple sec and 1/2 tablespoon lime juice until smooth.
Separately toss 1/2 cup of whole cranberries lightly with lime juice, drain, then coat with sugar. Place them on a paper towel to dry.
Mix 1/4 cup granulated sugar with 2 tablespoons of kosher salt on a plate. Rim your glasses with a wedge of lime, then dip in the salt and sugar mixture.
Pour the margarita mixture into your glasses, then garnish with the pre-prepared cranberries and a few mint leaves.
4. Candy Cane Martini
This holiday twist on an old favorite instantly evokes the feeling of a magical winter's night with Santa on his way.
You can use store bought peppermint vodka or make your own by adding 4-5 broken up red striped (no green) candy canes per 2 cups of vodka and allowing them to dissolve for a few days. Strain the vodka before using it in drinks.
To crush candy canes for rimming glasses, place them in a disposable bag, and use a rolling pin on a cookie sheet.
For an easy version, mix Bailey's Irish Cream equally with peppermint vodka. For a more complicated variation, use a shaker to mix 4 ounces peppermint vodka with 2 ounces vanilla vodka.
A fantastic and flavorful holiday cocktail to add to your bar this Christmas!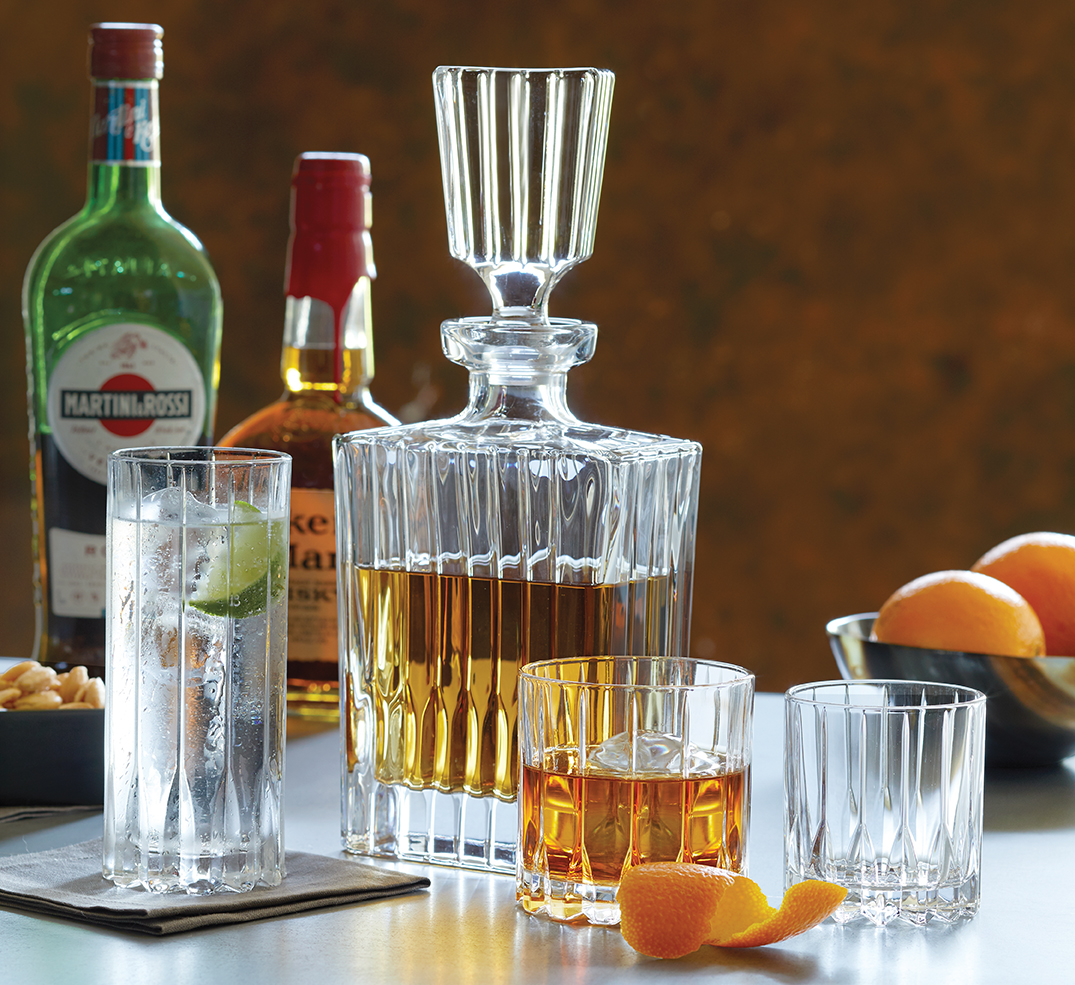 5. Merry Manhattan
Since its rise to stardom in a New York Bar back in 1894, this much-loved cocktail is filled with bourbon, vermouth, bitters, ice and cherries, and has been warming the soul for generations. The rich flavor of the Manhattan combined with bold bourbon and cherry tones make it a perfect holiday cocktail!
Combine 2 ½ ounces bourbon, 1 ounce vermouth and a dash of bitters with delicious cocktail cherries (the boozier the better!)
Simple and satisfying, it is a must-have beverage this Christmas!
Other Holiday Cocktails
● The Nutty Irishman – An Irish cream and hazelnut
● Cranberry Mimosas – The perfect accompaniment to holiday dinners
● Espresso Martini – To wake up early for opening stockings
● Green Grinch Punch – A lime punch packed with tropical flavors
● Buttered Rum and Caramel Cocktails – A creamy, sweet and boozy dessert beverage
Get imaginative and create your very own holiday cocktail this year – use candy canes, chocolate mints, cherries and cranberries to garnish some of your favorite mixes and treat yourself to a jolly yuletide filled with fun times and fantastic flavors!
About The Author: Leah Frazier is a passionate author who lives on a farm in the heart of the Hunter Valley, Australia's iconic wine-growing region in New South Wales, with her husband and five children. Leah enjoys reading a good book with a glass of Shiraz and a cheese platter close by!