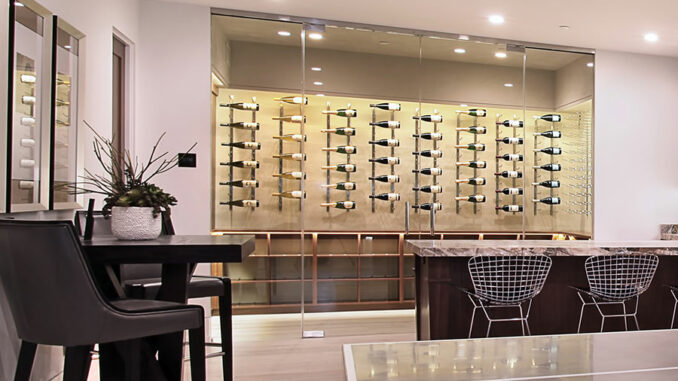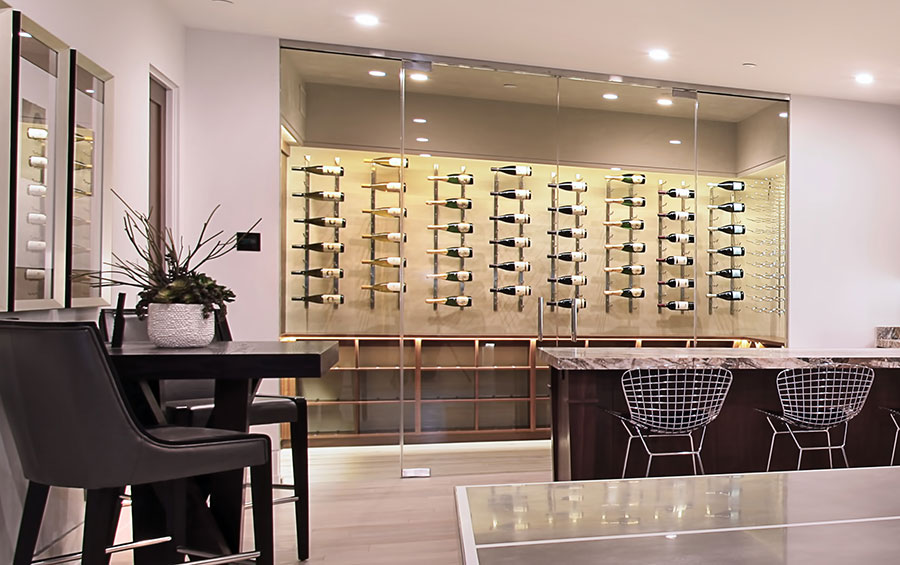 Glass enclosed "Jewel Box" wine cellars are a spectacular way to store and display your wine collection, and refrigerated wine cabinets are smaller, usually movable versions of the same idea. Both will augment your living space while providing ideal storage conditions in a modern wine cellar. How do you choose between the two options?
Here are some key questions to ask when considering a glass enclosed custom wine cellar as compared to refrigerated wine cabinets.
How long do you plan on residing in your home?
If the home is a temporary residence, or if you plan to upgrade in a few years, spending the time and effort to add an expensive wine cellar may not be the best choice. Instead, consider adding a self-enclosed, movable wine cabinet that comes pre-assembled for easy setup and quick installation. If and when you leave or upgrade the residence, you'll be able to move the wine cabinet—maybe even into the garage—and continue to store your wine.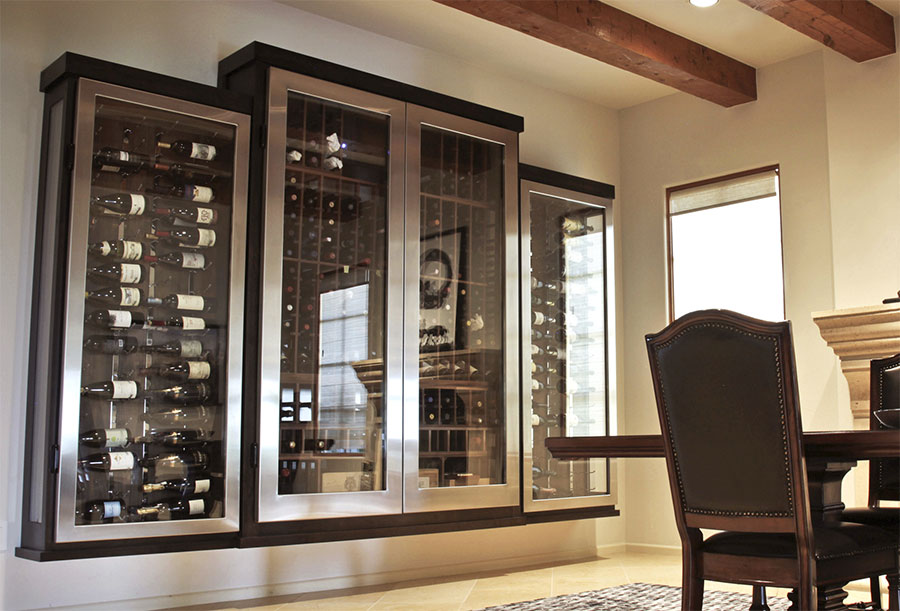 How many bottles are being stored?
If your collection is small, it will be easier to rationalize the cost of a wine cabinet. On the other hand, if you have a large collection, you'll be able to justify the cost to store and showcase your wine over a larger number of bottles. For a truly stunning presentation, nothing compares to a glass enclosed custom wine cellar.
What is your budget?
Besides the cost to build the actual cellar, when building a custom wine cellar, you will need to budget for the following additional costs:
Prepare the cellar for refrigeration by making the room well-insulated, airtight with a vapor barrier, and exterior grade door
Purchase refrigeration equipment
Design and add wine racks
Choose detail elements such as flooring and LED lights
In comparison, wine cabinets generally are shipped as units that simply need placement or installation, keeping costs down for your project.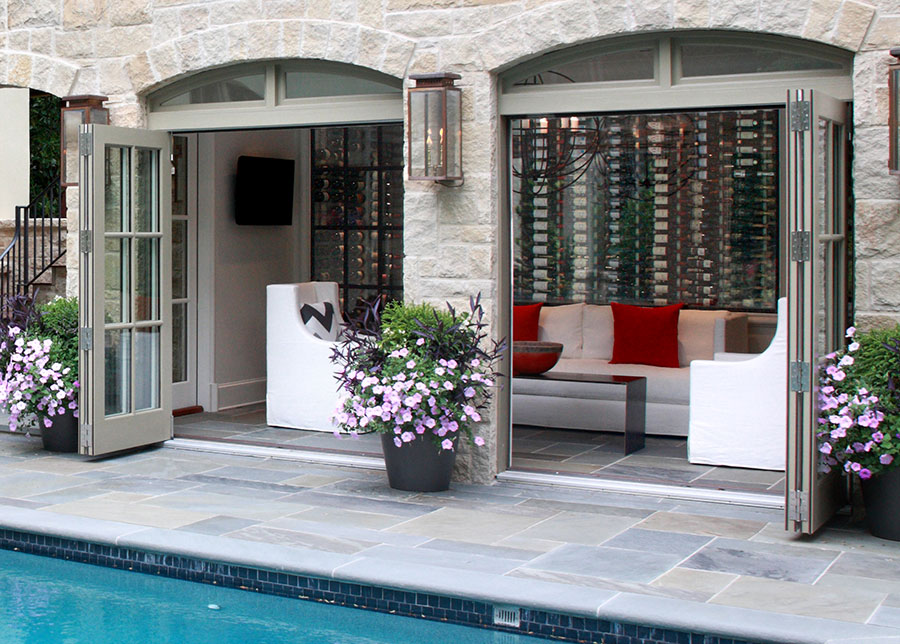 Not sure where to start, or have more questions? IWA Design Center is the place to go when considering adding a wine cellar to your home. Tell us about your project, and our specialists will help you find the best choice, leading you through the design and installation process.