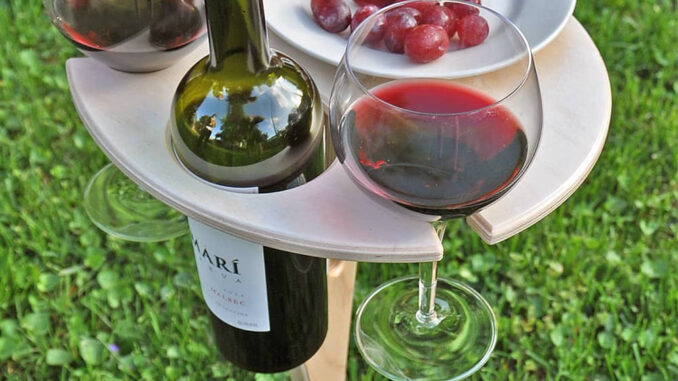 Doesn't everyone want to be wined and dined in the summertime? Here are some essential summer wine accessories from IWA that are sure to keep you happy and carefree all summer long.
The Perfect Picnic
No summer is complete until you've had a picnic with your loved ones. Picnics are all about quality time and togetherness, but the food and drinks are just as important!
Whether you dine on sandwiches, potato salad or a charcuterie board (you can find our Acacia Wood Cheese Board on our Instagram page), whatever you choose to sip on can make all the difference.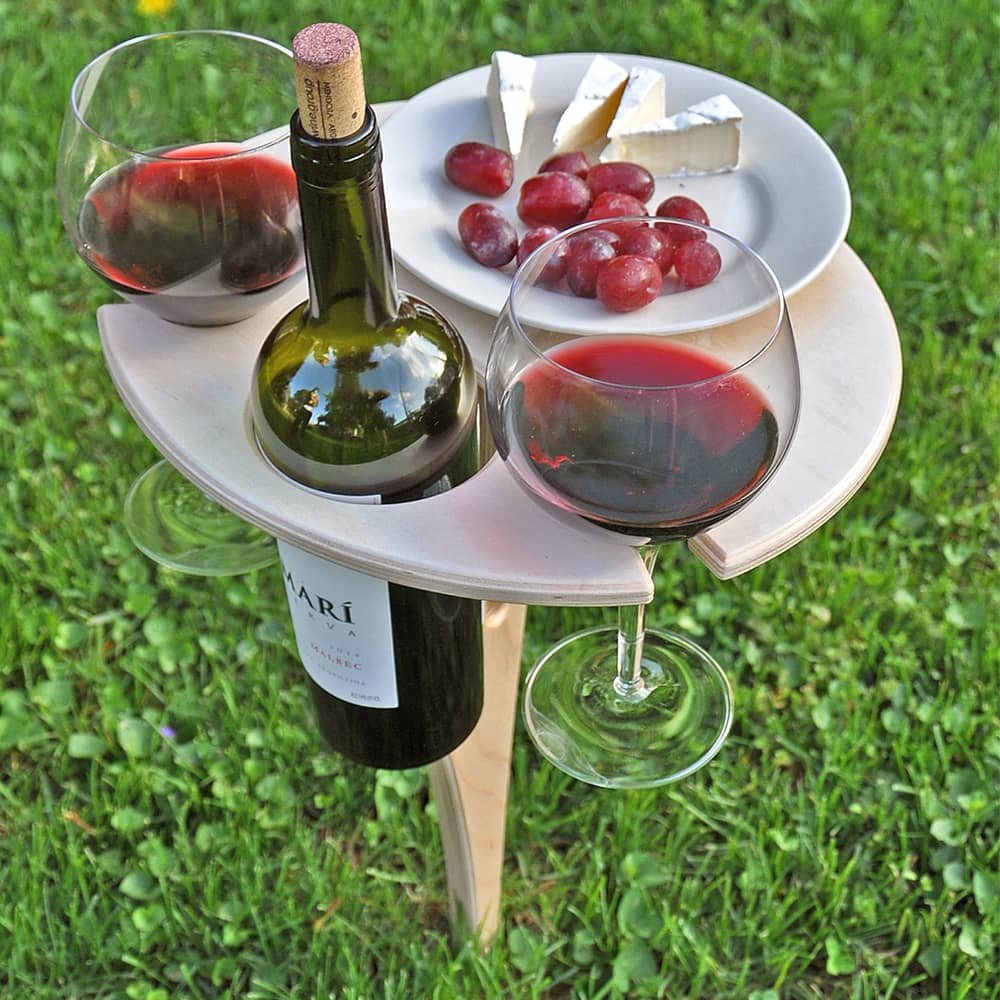 In true wine and dine fashion, wine is an excellent choice for any outside get-together in the summer breeze. Our classic wine baskets, totes and backpacks are the perfect tool to transport your wine-accompanied feast for trips to the wine country or lazy afternoons in the park. They also make great gifts for any outdoorsy wine lover!
For Sake of Convenience
We recommend our Wine Picnic Basket for Two in black; this bag is designed for you to carry food and wine wherever you go, and includes everything from utensils to a cutting board to salt and pepper shakers! You only need to provide your meal and your preferred wine.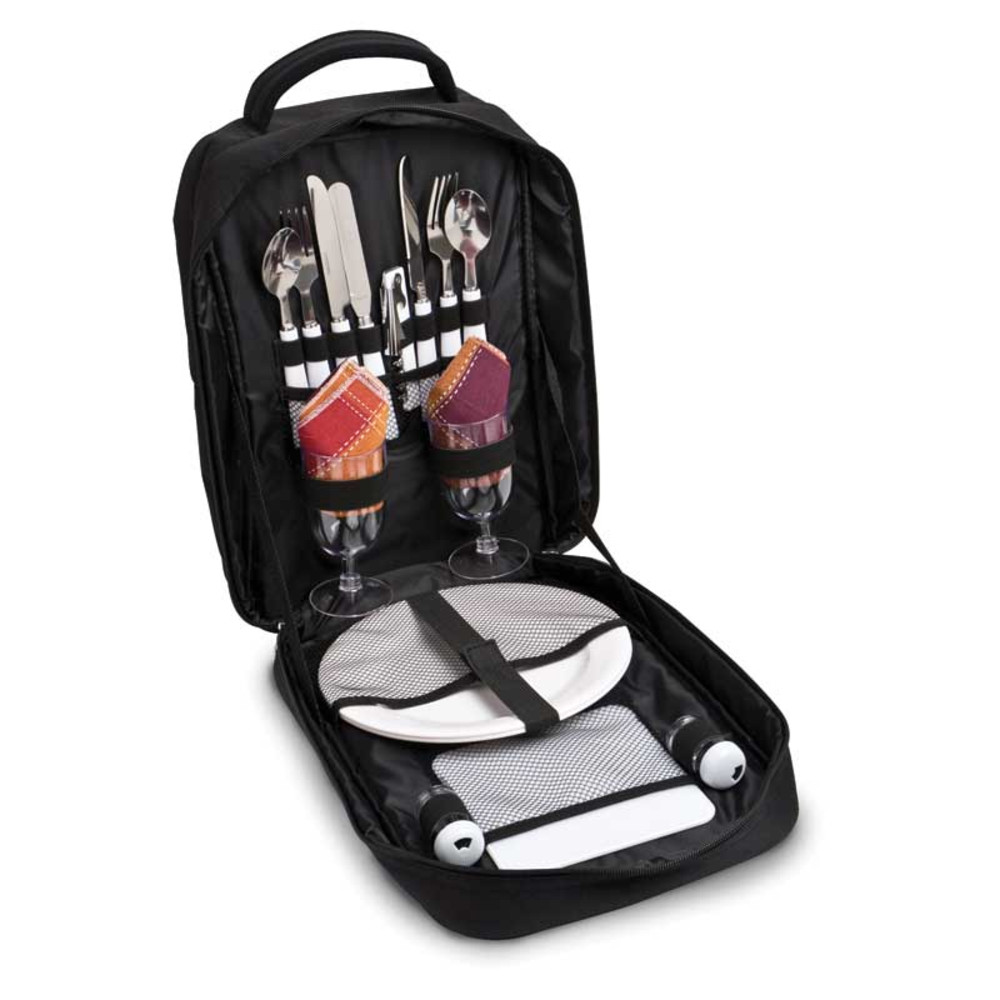 "

Great gift for my husband! We will really enjoy it, when warm weather arrives! It contains everything you need for a picnic…

"

–Jay A., IWA Reviews
You can't forget about our Picnic Stix Wine Bottle and Glass Holders. We've improved our design to better accommodate a bottle of wine or champagne with these 12-inch stainless steel, easy-to-carry spikes. Whatever you fancy! Perfect for campsites, picnics, backyards and beaches.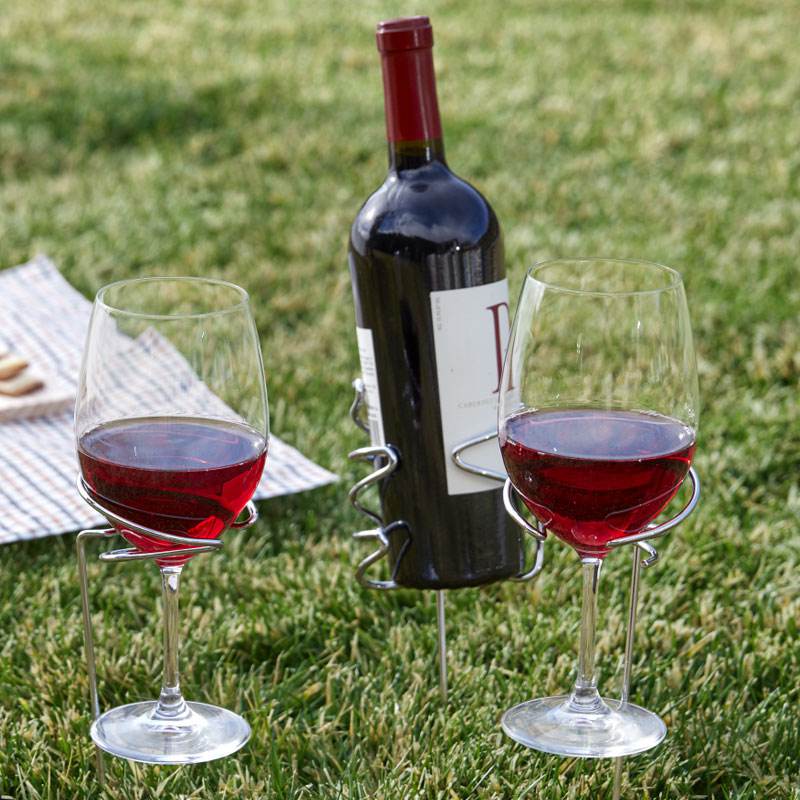 Picnic Stix Wine Bottle and Glass Holders
Safety First!
Summer vacationing is always on the mind, which means fun is just around the corner and caution is thrown to the wind. The last thing you need to worry about is having too much fun and breaking a wine glass– in that case, there is use crying over spilled wine.
To ensure that your wine is protected as you party all night, you can sip your Sauvignon Blanc or Pinot Noir (see what meals we pair with these delectable summer wines here) in our chic and inexpensive unbreakable wine & bar glasses. There's no need to stress when you've got durable drinkware! These glasses, tumblers, chillers and more will make broken glass a thing of the past.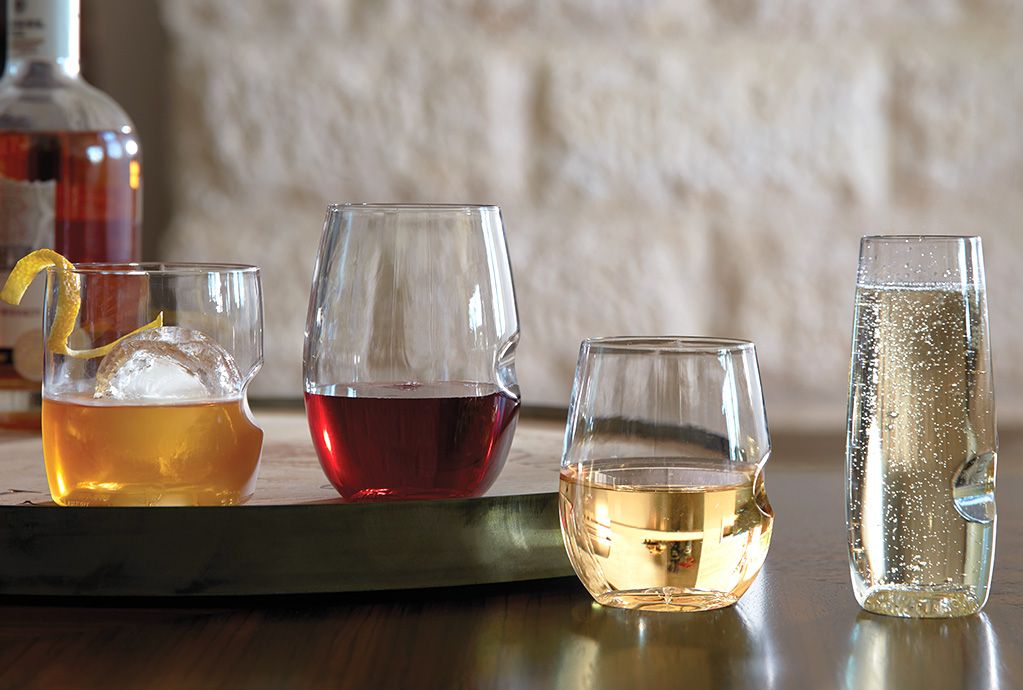 Unbreakable Wine & Bar Glasses
What Makes These So Special?
Our nonbreakable wine glasses are crafted from hardy materials, such as food-safe polymer and polycristal or metal; you'll see how this gives them a contemporary look. Maybe you'd like to try our Acrylic Wine Glasses in a set of 6 or our Govino White Wine glasses in a set of 4! Both products are lightweight, easily portable and BPA-free.
Handwashing is recommended for our acrylic glasses, which hold 14 ounces and possess an unbreakable stem. Our Govino glasses, however, are now dishwasher safe! These glasses hold 12 ounces and can reflect a wine's color and project its aromatics much like crystal.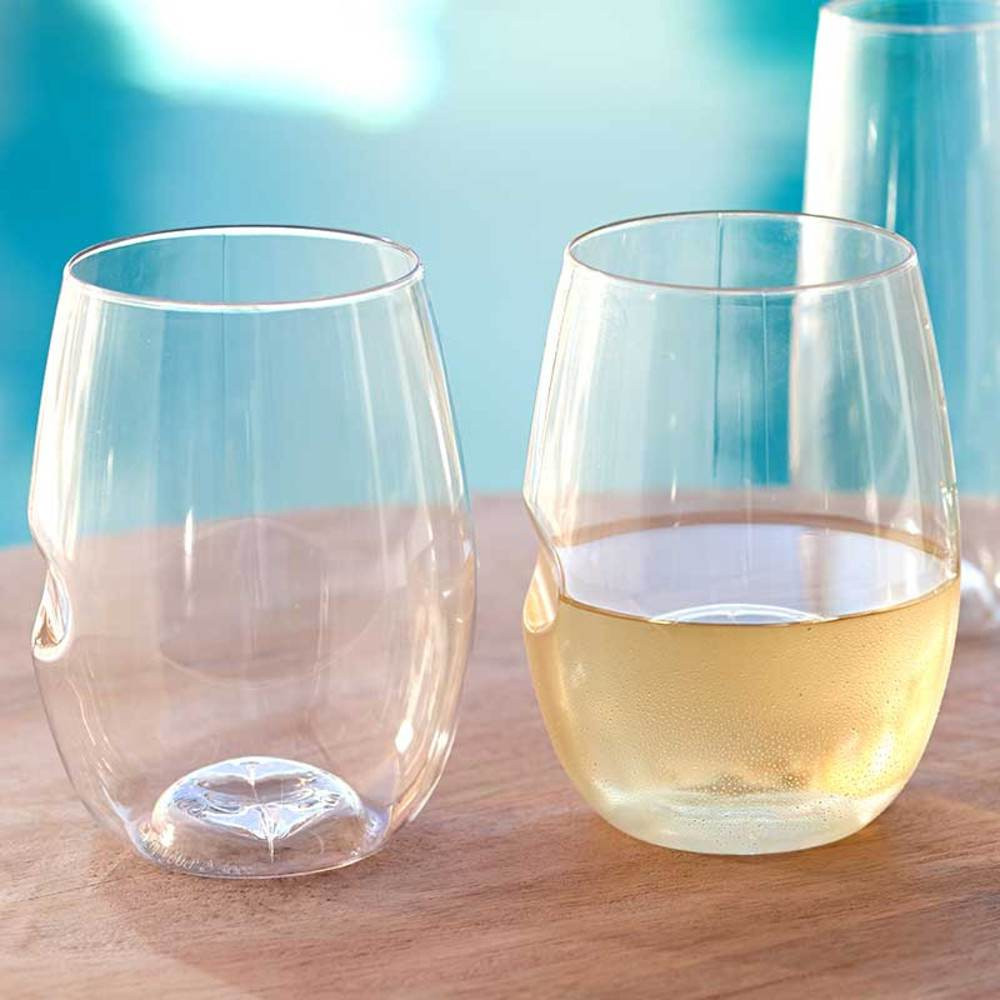 Unbreakable dishware goes beyond just wine, as you can purchase our Acrylic Martini Glass, a set of 4 Tuscan Stainless Tumblers (which is a best seller!), a set of 2 Mule Copper Mugs, and a plethora of flasks and ThermalWare tumblers to choose from our website.
All of these dishes enhance your drinking experience and take caution into consideration so you don't have to. Their stylish finishes and affordability are just an added bonus!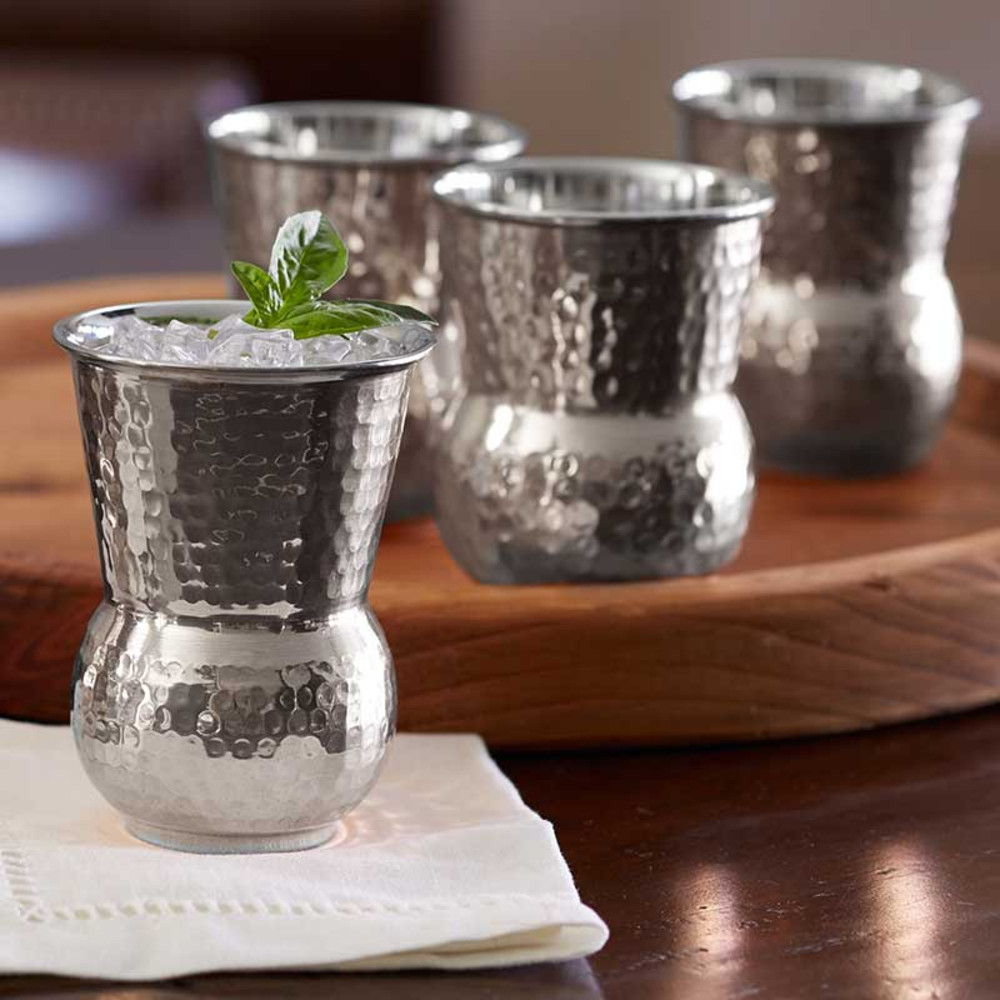 Tuscan Stainless Tumblers Set of 4
As summer slowly passes us by, you cannot let these products pass you by. Indulge in an outdoor feast with one of our many wine baskets, totes and backpacks and complete your dishware collection with one or multiple of our unbreakable wine & bar glasses.
These products are absolutely essential to reaching maximum relaxation this season. It's summertime, and wine country living has never been so easy.
About the Author: Emily Braun is an aspiring writer who lives in the North Bay, with California's Wine Country just around the corner. She currently attends Sonoma State University, majoring in Communications and Media and minoring in Business Administration. Emily has a real passion for writing, researching, editing and videography; you can find more of her projects and experience here. When she isn't devoting her time to her studies, internships, rowing club council and volunteer work, Emily enjoys doing the occasional wine tasting.